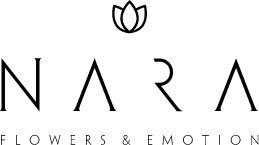 Nara's values lie in a perpetual search for beauty, harmony and simplicity. This area is dedicated to the universe of flowers and everything associated with it. In a spirit of excellence, Carine and her team will communicate passion and emotions through their creations.
NARA offers everything you have dreamt of finding in your garden: Fragrant roses, hydrangeas with delicate colors, dazzling peonies or aromatic jasmines. All this in an atmosphere that is reminiscent of the Belgium's countryside.
Nara's unique identity does not stop with flowers; the store also stocks a wide collection of vases, in different shapes and material. Accessories, candles and decorative objects are also part of NARA's collection.

FLOWERS
Passion is what drives NARA's talented staff. Not only does passion act as an everyday motivation, but it also pushes the team's imagination and never-ending desire to search for unique ways to create emotions. This is NARA's unique identity. Bouquets, flower arrangements, event organization and everything you could dream of will be realized by Carine and her team.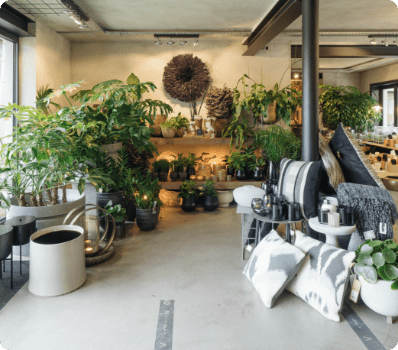 Plants
Nara selects for you the best plants large or small, indoor or outdoor – based on the seasons and trends.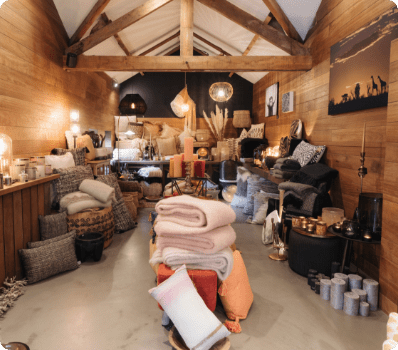 Decoration
NARA offers a broad range of decorative articles adapted to your personal areas or simply for the pleasure of offering.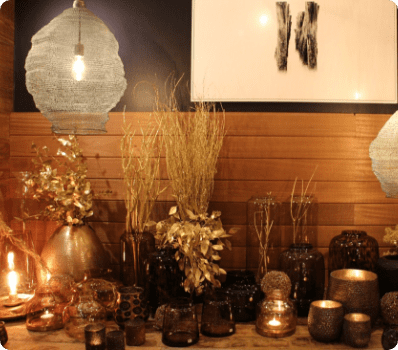 light ambience
NARA has a unique collection of light fixtures which bring a touch of exclusivity into your home.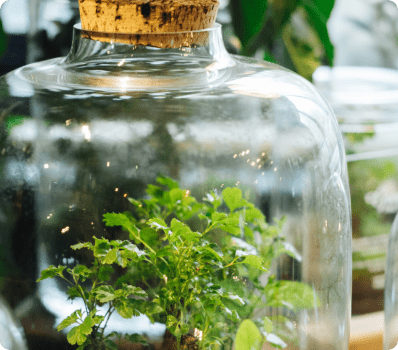 Terrariums
GREEN FACTORY terrariums are unique compositions of plants created by hand that will bring nature into your interiors.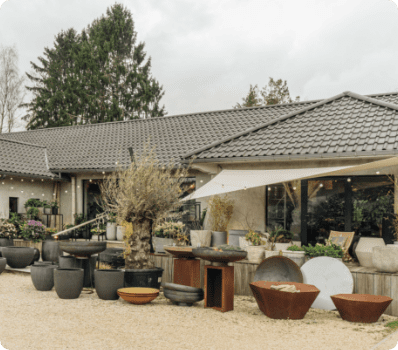 SHADE SAILS
NARA is the exclusive distributor and installer of UMBROSA, a Belgian brand focusing on shade sails. Our team will make it a priority to help you the best configuration for your outdoor space. To make it even easier, our experienced team can install it for you.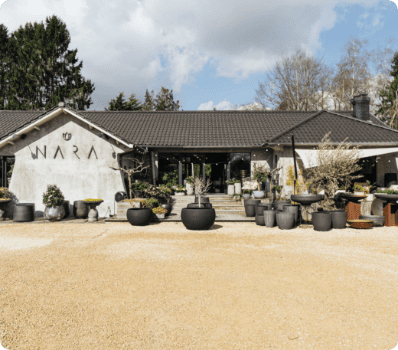 Outdoor
We have selected a very limited and exclusive range of outdoor furniture for you to enjoy your garden even more.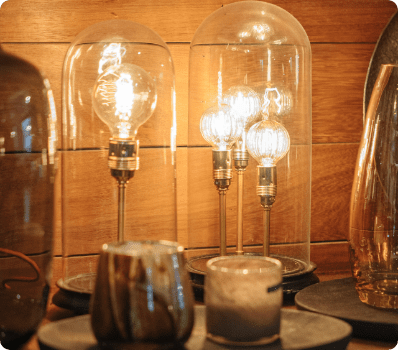 CRAFT
In a quest for uniqueness and discovery, NARA offers the chance for you to discover the work of our local artisans.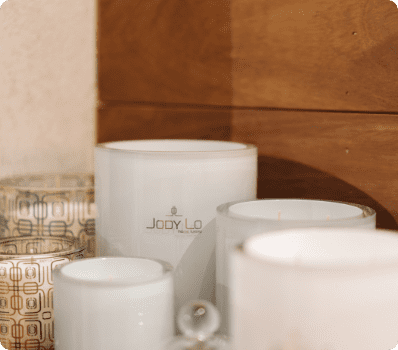 CANDLES
To offer or to please yourself, NARA has selected the most beautiful brands of Belgian candles to create warm atmospheres. We offer you the brands JODY LO,AIMEZ VOUS LES UN LES AUTRES, ICCI and RASTELLI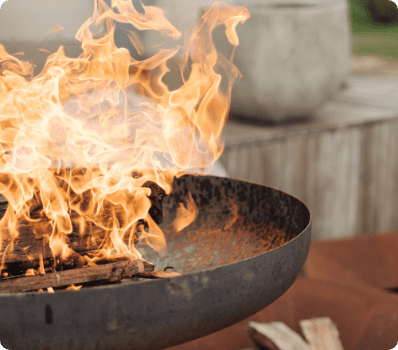 BRAZIERS
For beautiful outdoor atmospheres, NARA offers a selection of elegant braziers, with or without support and in many sizes.
This error message is only visible to WordPress admins
There has been a problem with your Instagram Feed.
OPENING HOURS
Monday to Saturday : 10h00 – 19h00
Sunday : 10h00 – 14h00
ADRESS
423 Chaussée de Louvain,
1380 Lasne
423 Chaussée de Louvain, 1380 Lasne